Practice Areas
Complex State and Federal Litigation
Criminal Appeals
Habeas Corpus Challenges to State Court Convictions
Ethics and Professional Discipline Defense
About Carole Stanyar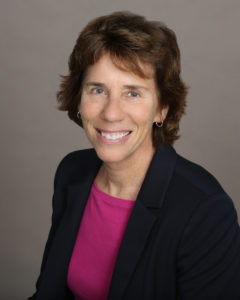 Carole Stanyar resides and practices in Ann Arbor, Michigan. She attended Yale University and Boston College Law School, graduating with honors. She later clerked in the United States District Court for the Eastern District of Michigan, and in the Michigan Supreme Court, for the Honorable Patricia Boyle. She was a Wayne County Public Defender from 1983 to 1987, and in private practice thereafter. She is admitted to practice in all Michigan state courts, the Eastern and Western Districts of Michigan, the United States Court of Appeals for the Sixth and Seventh Circuits, and the United States Supreme Court.
Ms. Stanyar's thirty-plus years of experience in trial and appellate litigation includes providing individuals with advice and counsel, filing pleadings, and appearing at all stages of the criminal process, from initial investigations by law enforcement, to the Supreme Courts of Michigan and the United States. She has represented individuals charged with white collar crime, racketeering, public corruption, theft of trade secrets and espionage, money laundering, homicide, robbery, extortion, obstruction of justice, as well as securities, immigration, health care, program, wire, bank and tax fraud.
She has special expertise in complex state and federal litigation, and has both presented and challenged experts, during trial and on appeal, including forensic pathologists, toxicologists, crime scene investigators, surgeons, anesthesiologists, nurses, psychiatrists, psychologists, sociologists, social workers, lawyers, the clergy, as well as experts in handwriting, fingerprints, eyewitness identification and blood spatter.
Ms. Stanyar provides ethics consultations, and has represented attorneys and law students at all phases of the attorney discipline process, including character and fitness, attorney discipline proceedings and appeals of orders of discipline.
Ms. Stanyar has been asked to lecture on jury selection in high profile cases, prosecutorial misconduct, closing argument, racial profiling, the defense of battered women, attorney discipline and marriage equality.
Awards
Michigan State Bar "Champion of Justice" award for an extraordinary professional accomplishment that benefits the nation, integrity and adherence to the highest principles and traditions of the legal profession, and superior professional competence.
Martindale Hubbell AV Preeminent Attorney®, 5 out of 5 Peer Review Rating, the highest ranking for standards of professional conduct and ethics, reliability, diligence, legal knowledge, analytical capabilities, judgment, ability to communicate and legal experience.