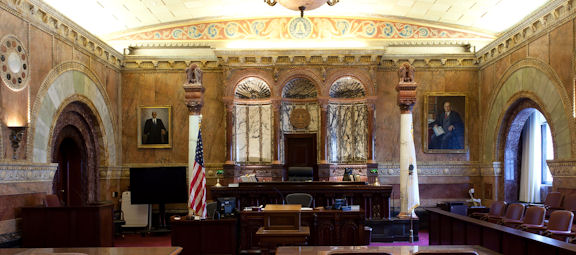 Complex Criminal Litigation in
Federal and State Courts
Federal Criminal Appeals
Ms. Stanyar specializes in federal criminal appeals which originate in Michigan, Ohio, Tennessee and Kentucky, argued in Cincinnati, in the U.S. Court of Appeals for the Sixth Circuit. She handles federal criminal cases at the trial level in the Eastern District of Michigan.
Ms. Stanyar has over thirty years of experience representing individuals, in trial and on appeal, in complex matters, including multi-defendant and "historical" conspiracies, high profile cases accompanied by pervasive pretrial publicity, multi-count federal indictments, and federal habeas corpus proceedings challenging state court convictions.
She also provides ethics consultations and represents attorneys in all phases of the professional discipline process: in negotiations with the Michigan grievance administrator, in panel hearings, and on appeal before the Michigan Attorney Discipline Board.
Please contact our office with questions about your litigation.
Law Offices of Carole M. Stanyar
221 N. Main Street, Suite 300
Ann Arbor, Michigan 48104
Phone: 313-819-3953
Email: cstanyar@wowway.com